Sixt Rent-a-Car Continues US Expansion with New Locations Coming to San Antonio and San Diego
Sixt Rent-a-Car Continues US Expansion with New Locations Coming to San Antonio and San Diego

Fueled by its unique offering of affordable luxury, unparalleled consumer flexibility, and its world-renowned "Sixt experience", the world's 5th largest rental company is now the 5th largest in the U.S. as Sixt announces two new locations, with many more to come in the near future
FORT LAUDERDALE, Fla., July 18, 2017 /PRNewswire/ — Sixt Rent-a-Car, the world's premiere affordable luxury car rental service with more than 4,000 locations in over 115 countries, is renowned around the world for its one-of-a-kind "Sixt experience", meeting the needs of today's tech-savvy consumer. Today, the company is continuing efforts to expand its offering in the United States with the announcement of two upcoming locations in two major U.S. cities, San Diego and San Antonio.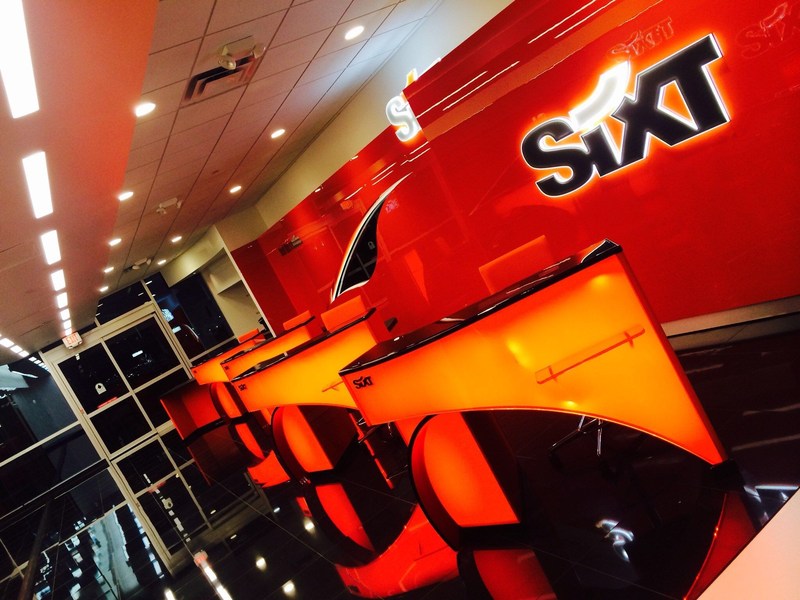 "San Diego and San Antonio are two specific markets where we have long believed we can compete successfully, earning a relationship with untold thousands of new customers. Because we are focused on the leisure consumer, these great cities are key areas. They're famous as first-rate vacation destinations, rich with sights to see, and filled with wonderful places to drive," said Daniel Florence, Sixt USA Co-President. "When people come to our branches, they love the fun, the excitement, the music, but they also appreciate the hands-on, luxury experience with great customer service, and—at the end of the day—the best cars to rent anywhere. We are thrilled to bring the 'Sixt experience' to new customers in these two powerful new markets."
"The U.S. is the most important car rental market in the world, but it's also a particularly great market for Sixt. American consumers are actively looking for something fresh, different, and distinct in what is otherwise a highly commoditized car rental landscape. Our offering is highly appealing to this consumer sensibility, and that's why we are working as hard as we can to make Sixt as widely available in as many markets as we can, as soon as possible," said Sebastian Birkel, Sixt USA Co-President. "Our strategic focus is to get into all of the top 30 U.S. airport markets first, and then to expand further from there. We will continue to focus on expansion in 2018."
The new locations will be at the following addresses:
San Antonio
9559 Airport Blvd.
San Antonio, TX 78216
San Diego
3345 Admiral Boland Way
San Diego, CA
Sixt anticipates both locations will open this fall.
Sixt has been in the US market since 2011, and is headquartered in Ft. Lauderdale, FL. The company has grown to over 750 employees in the US, and more than 50 rental locations in total in California, Florida, Georgia, Indiana, Washington, Texas, Connecticut, New Jersey, Minnesota, Pennsylvania, Nevada, Arizona, and Massachusetts. It is the 5th largest car rental company in the U.S.
SOURCE SIXT Rent-a-Car
Related Links